Since 1896, the Students' Christian Organisation (SCO) has been a mouthpiece for Christ in schools and universities across South Africa.
We seek to reach students with the Gospel, by making disciples, developing students leaders and impacting a number of academic institutions for the glory of God.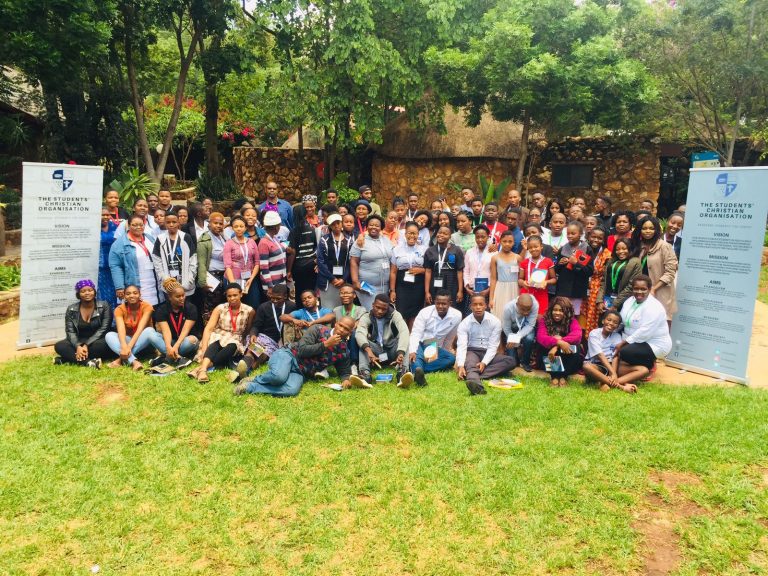 "Our vision is to build students in South Africa into communities of disciples transformed by Jesus Christ, impacting the School, the University, the Church and society for the glory of God."
The student ministry in South Africa was founded in 1896, through the initiatives of key Christian leaders such as Andrew Murray and John R Mott in the context of the energy generated by the Student Volunteer Movement at the turn of the last century. 
To share the love of Jesus Christ with students and lead them to a personal faith in God – Father, Son and Holy Spirit, according to the Holy Bible.
To nurture students into a deep, transforming relationship with God which will profoundly change the way they think, live and relate to others and equip them for a life of service.
To urge students to commit themselves to the extension of God's kingdom throughout the world by evangelistic witness, by responding with compassion to the needs of society, by working for peace, righteousness and justice.
To be involved actively in issues facing students in their respective institutions.
Our schools' ministry programmes facilitate prayer activities, Bible studies and the promotion of sound Christian doctrine amongst Christian prayer groups at numerous primary & high schools.
The majority of our school programmes are at schools in previously disadvantaged communities.
Our campus programmes facilitate fellowship programmes on various university campuses, on-campus evangelism, hosting Christian social events and a Christian presence in matters pertaining to students.
Our campus ministry programmes are run through independent university branches and student executives.
Our associates' programme is comprised of adult supporters and university alumni who seek to improve the work of student ministry and remain connected as a Christian family.
This is run in the form of associates core groups per province and seeks to ensure associates meet on a regular basis for prayer, ministry support and to stay in touch with their respective university branches.
Full Time & Short Term Ministry
Our Short-Term Ministry programme allows individuals to dedicate one year of their life to explore the possibility of becoming a full-time ministry staff worker. This programme provides training to ministry interns and exposes them to the working reality of everyday ministry work.
Full-time staff are involved in the day-to-day running of SCO operations across the various sections (schools, universities and associates groups).